SHARED HOSTING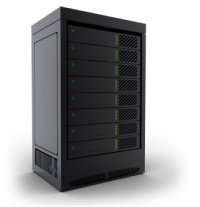 Whether you're a home user or small to medium sized business, our CloudLinux shared hosting packages enable you to take advantage of having your own website at the fraction of the cost of running your own server.

Whether you're an experienced web master, or a complete novice, our packages have been designed with you in mind. If you don't find a plan to suit your needs, we'll even build you a completely customised plan. Should none of the below virtual plans suit your needs, then please do not hesitate to contact with us.

Daily and weekly backups are enabled by default although the 'backup manager' is included in each shared hosting package and client can use this tool to back up their files. If loss of data occurs due to an error of our colleagues, we will attempt to recover the date for no charge to the client. See terms of services for additional information.

Improved stability via CloudLinux : Innovative Lightweight Virtual Environment (LVE) technology is to limit the resources any single account can consume and significantly reduce downtime on a shared server.

Advanced security via CloudLinux: With unique CageFS technology, CloudLinux encapsulates each customer, preventing users from seeing each other and viewing sensitive information. It also prevents a large number of attacks, including most privilege escalation and information disclosure attacks.

Increased server efficiency via CloudLinux: By monitoring and containing resource spikes, CloudLinux eliminates the need to leave server resources idle, keeps the server stable and effective providing with the ability to host more accounts on a Cpanel and WHM server.

Hardened kernel via CloudLinux: The CloudLinux kernel protects against symlink attacks and trace exploits, while restricting the visibility of ProcFS to only what is necessary, which makes your CPanel and WHM servers more secure.

Please note, all shared hosting packages include Cpanel control panel and ready-to-install softwares addon.

---
Showing 1 to 6 of 6 (1 Pages)