SSL CERTIFICATES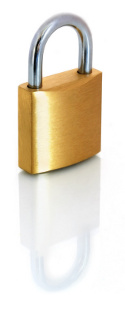 SSL Certificates are data files that digitally bind a cryptographic key to an organization's details. When installed on a web server, it activates the padlock and the https protocol and allows secure connections from a web server to client's browser. Generally, SSL is used to secure credit card transactions, data transfer and logins, and more recently is becoming the norm when securing browsing of social media sites.

You may need to install your SSL Certificate on your website while you are still developing it, in order to make sure that your website works perfect with it, that all your website's pages and links work fine, and that the SSL Certificate successfully secures your entire website, and it shows no security warnings in all major web and mobile browsers.

Installation of an SSL certificate requires dedicated ip for the associated web site (domain name / host name).

---
Showing 1 to 3 of 3 (1 Pages)