NETWORK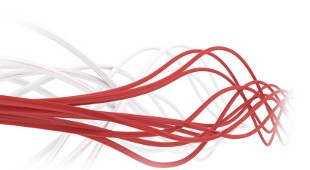 The following information provides an overview of FloridaNOC's carrier connections to the Internet. Multiple carriers are implemented to ensure not only that the best path for your data is chosen, increasing the speed at which we can serve data, but also to eliminate a single point of failure in the unlikely event that a carrier were to go down temporarily.



Level 3 has built an advanced fiber optic network utilizing internet protocol (IP) based technology. The Level 3 network combines both local and long distance networks connecting customers end to end. The company has almost a hundred markets in service; most of them in the US and some in Europe.

The North American intercity network spans approximately 19000 miles. The 72 US markets in service are Akron, Albany, Atlanta, Austin, Baltimore, Birmingham, Boston, Buffalo, Charlotte, Chicago, Cincinnati, Cleveland, Columbus, Dallas, Denver, Detroit, Durham, El Paso, Fort Worth, Hartford, Houston, Indianapolis, Jacksonville, Jersey City, Kalamazoo, Kansas City, Las Vegas, Long Island, Los Angeles, Louisville, Manchester, Memphis, Miami, Milwaukee, Minneapolis, Nashville, New Orleans, New York, Newark, Oakland, Oklahoma City, Omaha, Orange County, Orlando, Philadelphia, Phoenix, Pittsburgh, Portland, Poughkeepsie, Princeton, Providence, Raleigh, Richmond, Sacramento, Salt Lake City, San Antonio, San Diego, San Francisco, San Jose, San Luis Obispo, Santa Barbara, Seattle, Springfield, St Louis, Stamford, Syracuse, Tampa, Toledo, Tulsa, Washington, DC, White Plains, and Wilmington.

The 3600 mile European intercity network consists of two rings. Ring 1 connects London, Amsterdam, Frankfurt, Paris, Brussels and Karlsruhe. Ring 2 connects Frankfurt, Dusseldorf, Hamburg, Berlin, Munich, and Cologne.

Level 3's transatlantic cable spans 6400 km and was activated in Q4, 2000. It consists of four fiber pairs of which Level 3 owns and operates 50%. Capacity starts at 320 Gbps initially and is upgradeable to 1.28 Tbps. Landing points are in Bude, Cornwall, UK and Long Island, New York, US.



MCI owns, operates, monitors and maintains one of the largest communications networks in the world, carrying over 50% of all internet traffic. Their network facilities are throughout North America, Latin America, Europe, Africa, and the Asia Pacific region, in more than 140 countries and over 2800 cities.

MCI owns the world's farthest reaching global network and spans more than 4500 points of presence (POPs) throughout the world. The global IP network can circle the globe more than four times.



Progress Telecom is a leading southeast US carrier delivering wholesale broadband services from traditional private line capacity to advanced ethernet and IP solutions. Progress's fully owned OC192 (10 Gbps) IP network spans the southeast US with services to Latin America. Progress's backbone reaches 12 key cities, including Atlanta, Jacksonville, Daytona, Melbourne, Orlando, Tampa, and Miami, each having fiber metro rings.